Choosing a Chief Financial Officer (CFO) for your executive team is one of the most important hiring decisions you will make for your company. It is crucial to find someone you trust because, in addition to leading your finance and accounting team, this person will act as a strategic financial advisor to your C-suite. This means you need a great set of CFO interview questions that will help you gain insight into each candidate's management style, ability to see the big picture, and aptitude for making sound financial decisions.
As a fractional CFO and accounting services provider, I often coach clients through such interviews and sometimes provide executive search services. And this makes sense because when my team succeeds, our clients achieve their goals, graduate from our services, and go on to hire full-time employees. So, whether you're looking for your first fractional CFO, a full-time hire, or are simply a budding CFO preparing for an interview, the questions below are sure to be useful.
What Qualities Make a Good CFO?
Since the CFO must build, manage, and lead your company's financial team, you must look for someone with a finance and accounting background. However, in my view, this is just the "minimum viable product" that is a CFO. While you should absolutely prepare CFO interview questions to reveal any inadequacies, you will get most of what you need from the candidate's resume and screening interviews.
More importantly, the CFO position is responsible for your financial strategy. And this will vary depending on your industry, the size of your organization, your setup, and the company's plans. Therefore, I would encourage you to focus on whether the CFO in question can help your company get from point A to B. In other words, you need a CFO who can examine your plans from a financial perspective, has strong problem-solving skills, and is passionate about your industry and what you do.
For more detail, check out our article titled "What Does a CFO Do?," but you came here for CFO interview questions, so let's get to it.
Questions to Ask a CFO in an Interview
As I am sure you know, most companies engage a team of people in the hiring process. The executive search firm or head of HR will develop a set of questions designed to weed out candidates who are unlikely to succeed. This might be due to legalities, a lack of certain skills, an unwillingness to relocate or travel, or even their salary requirements. We don't plan to cover such questions here.
As candidates move on to speak to others in the organization the questions should be quite different. They should be broad, open-ended questions designed to help you understand if this person would be a good fit. For instance, the CEO will aim to determine if this person would be a strong partner and advisor in their quest to lead the company. The Controller, on the other hand, will be more interested in the candidate's management style and may dig deep into any technical requirements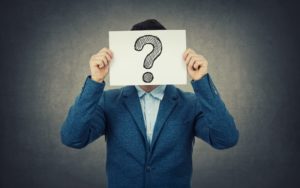 To that end, below are some CFO interview questions to consider. For your convenience, you can also download these questions as a Word document.
Warm-Up Questions
Interviews can be uncomfortable if you don't establish a good rapport, so start with a few easy questions. This can be as simple as asking about a mutual connection or for clarification about the candidate's background with questions like:
I see you worked at XYZ company. What did you enjoy about your time there?
Why are you looking for a new opportunity?
What do you find compelling about this role?
These questions will provide insight into what the candidate values in an organization and position, while putting them at ease. Then you can tell them more about what you are seeking before launching into harder questions.
Questions to Reveal a Candidate's Strategic Leadership Skills
As I mentioned earlier, the role of a CFO is very strategic, so a CFO candidate should emphasize the big picture, long-term view. They should be able to explain what they have done (or would expect to do) to support a company's vision and goals as put forth by the CEO, board of directors, and executive team.
As you listen to the candidate's answers, look for insight into how they achieved their goals and how they work, not just as an individual contributor, but as a leader. I find it helps to ask a general question first. Then, use that context to dive into their past, while guiding them with follow-up questions.
Tell me about the difference between growth and scale.
What have you done in the past to help a company like ours grow and/or scale? What did you set out to achieve? What hurdles did you overcome to get there and how did you do it?
Which resources did you rely upon to reach your goals and to propel that company forward?
Which of those resources existed already and what did you bring in?
How did you manage or lead those resources?
How did you convince people that what you needed to do was the right thing to do?
What conflicts arose during that process (among people or between departments who may have been at cross-purposes) and how did you resolve them?
If these questions aren't quite right for you, here are a couple more:
Tell me about the financial roadmap for the last company you were at. For instance, when I started our balance sheet was like this and we wanted to sell the company in 3 years. How did you do it? What did your roadmap look like and how did you help steer the ship?
Pick a company where you've worked before and tell me about their vision. What was the vision when you started at that company? How did you help them achieve it? Or, if you didn't achieve that vision, why not and what could you have done differently?
"What could you have done differently?" is a fantastic follow-up question. Most of us have a failure or two in our background and that's fine, even expected. What matters is how you deal with such failures. A strong candidate will have a growth mindset and will learn from every situation.
When you have exhausted your questions about the CFO's past, you can ask them to apply a similar thought process to your organization. A motivated candidate will have done their homework and will come prepared to address questions such as:
Walk me through your process of how you might grow a company like ours from $5 million to $50 million (or $50 million to $100 million, whatever is relevant).
What challenges do you anticipate for a company in our growth stage?
Given what you know about this company, where do you think you could add value?
What do you see as the external risks to our company's success?
The answer to this question about risks will help you gauge the candidate's industry experience and whether they understand the main drivers of your business. They might cite regulatory concerns, climate change, competition, or any number of other things.
At this company, we have a board and some of those board members are outside investors who sometimes have goals that differ from the goals of our company. For example, an investor might want to sell in three years, whereas the company may not. What have you done (or what would you do) in this situation? How would you coach our CEO toward the appropriate way to handle this?
The candidate's answer to this last question speaks to their investor and board relations skills, which differ from other types of skills. Overall, however, these questions about strategy allow you to gain insight into the candidate's ability to anticipate and mitigate financial risk while keeping a company on track to meet its goals. They also help you assess the candidate's people and communication skills, conflict resolution abilities, along with their financial management and strategic leadership skills.
Team Management and Leadership Interview Questions
Ultimately, the CFO is responsible for accurately reporting and analyzing the metrics that track your company's financial success, but they cannot do it alone. In addition to interacting with your board, CEO, and others on your management team, they will build and run your finance and accounting department. The following CFO interview questions will help you understand your candidate's prowess as a manager and leader.
Given what you know about this company, tell me what you would imagine doing in the first 90 days? What would be your plan?
Give me an example of what might be on the agenda for your weekly finance and accounting meeting?
How do you mentor your team? What kind of professional development activities do you encourage so you can grow their skills, help them become better team members, and guide them forward in their careers?
What do you do to make sure your team feels challenged, valued, and engaged?
How do you keep your team in alignment with your company's changing goals and on track for meeting those goals?
How do you hold people accountable? Do you use a framework like RACI (responsibility assignment matrix), or do you prefer a different system to track and manage your team's responsibilities?
What do you do to elevate yourself professionally? For instance, what networks do you associate with and who do you talk to outside of work to stay current and abreast of best practices?
A good CFO understands that employee turnover is costly and that the key to success is a healthy, motivated, and innovative workforce. So, these questions reveal how this person will develop a winning team that can grow with the company.
Questions to Explore Specialized Experience
Every CFO should have the skills to guide your company through budgeting, forecasting, tax planning, tax preparation, and (gulp) an audit. They should also be able to use your financial systems to pull financial reports, explore cash flow issues, and help you build a killer KPI dashboard. If you have big plans, however, such as a capital raise or merger and acquisition, find someone with relevant experience. For a merger and acquisition, for instance, consider asking the following questions:
Tell me about a time when you navigated a merger and acquisition event for a company.
What kind of deal was it?
What worked, and what did not work?
If you were on the buy-side of the acquisition, was it successful? If not, why not and what could you have done differently?
Similarly, if it was an exit, was it successful? Why or why not and how might you have changed things?
You will likely have insight into what this person did in the past based on their resume or earlier interviews. The goal here, however, is to find out what they did. If their answers are vague, or if they talk about what their team did, you can state this as a follow-up question. "What did you personally do to make that happen?"
Cultural Fit Questions
You will get a sense of whether you would enjoy working with this person throughout your conversation. As you wrap things up, however, you can ask a few final questions to reveal more about the candidate's personality.
Tell me about the best CEO you've ever worked with.
Now, tell me about the worst CEO you've ever worked with.
If I were to pick up the phone tomorrow and ask your most recent CEO about their experience with you, what do you think they would say?
What do you do for fun?
If you weren't a CFO, what do you think you would do to earn a living?
What are your career goals and aspirations?
CFO Interview Questions: The Bottom Line
Whether you are looking for a fractional CFO service or a full-time CFO, the interview process is largely the same. And remember, leave time for the CFO to ask their questions. Seek strong, passionate candidates who come to the interview prepared with relevant information about your company, stories about their accomplishments, and questions that demonstrate a desire to find an environment where they can thrive.
In the end, the right CFO is the one who leaves you feeling relieved and confident that you've found a great partner to guide your financial decisions.