Outsourced Finance & Human Resource Services
Fractional finance, operations, and human resource expertise to help solve your biggest challenges.
Fractional Human Resources
Fractional Human Resources
Experience With Today's Leading Systems & Applications
Deep Bench of Expertise
Comprised of highly accomplished finance, accounting, tax and human resource specialists, we bring decades of deep operational experience across a myriad of industries and business models.
Innovative Solutions
Specializing in helping companies overcome acute challenges that constrain their growth, our firm creates an individualized approach enabling our clients to accelerate revenues and profits.
Successful Outcomes
Trained to quickly and thoroughly assess situations, we effect necessary changes, and generate real tactical and strategic results. Our work is geared towards successfully implementing your vision for growth.
What our clients are saying…
"William Lieberman and Ed McCormick at The CEO's Right Hand really helped to put together the financial story behind Bulletproof's success so that I could share it effectively with potential investors. Because we were already running on all cylinders managing Bulletproof's rapid growth, we simply didn't have the resources to craft an effective and compelling investor presentation. It worked, and it rapidly accelerated our fundraising without causing me to take my foot off the accelerator to make time for the arduous task of preparing to raise capital."
"William and his team at The CEO's Right Hand are exactly what we needed to help us build a detailed financial model so that we could effectively evaluate and implement strategic decisions about the business. They have a unique ability to effectively understand new business models and then quickly translate that understanding into a detailed model that my management team and I could use to make better investment decisions. TCRH also was instrumental in helping us successfully manage through a complex credit facility renewal process with our bank."
How can you find a CFO who can help your company get from point A to B? With a killer set of CFO interview questions developed by a CFO!
At one point or another, most business leaders need to get creative about managing their company's growth. Adding headcount isn't always a sensible option, but you can only expect so much from your current team. As a fractional CFO, I see this all the time and since...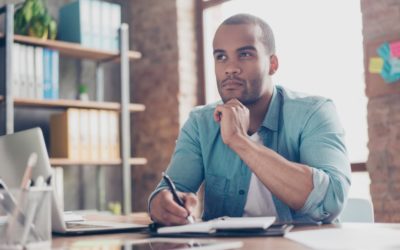 How can you compare debt vs equity financing and decide what's right for your business? Let's take a deep look at the pros and cons.
We'd love to work with you.
We provide fractional finance, operations, and human resource services so you can focus on growing your business.